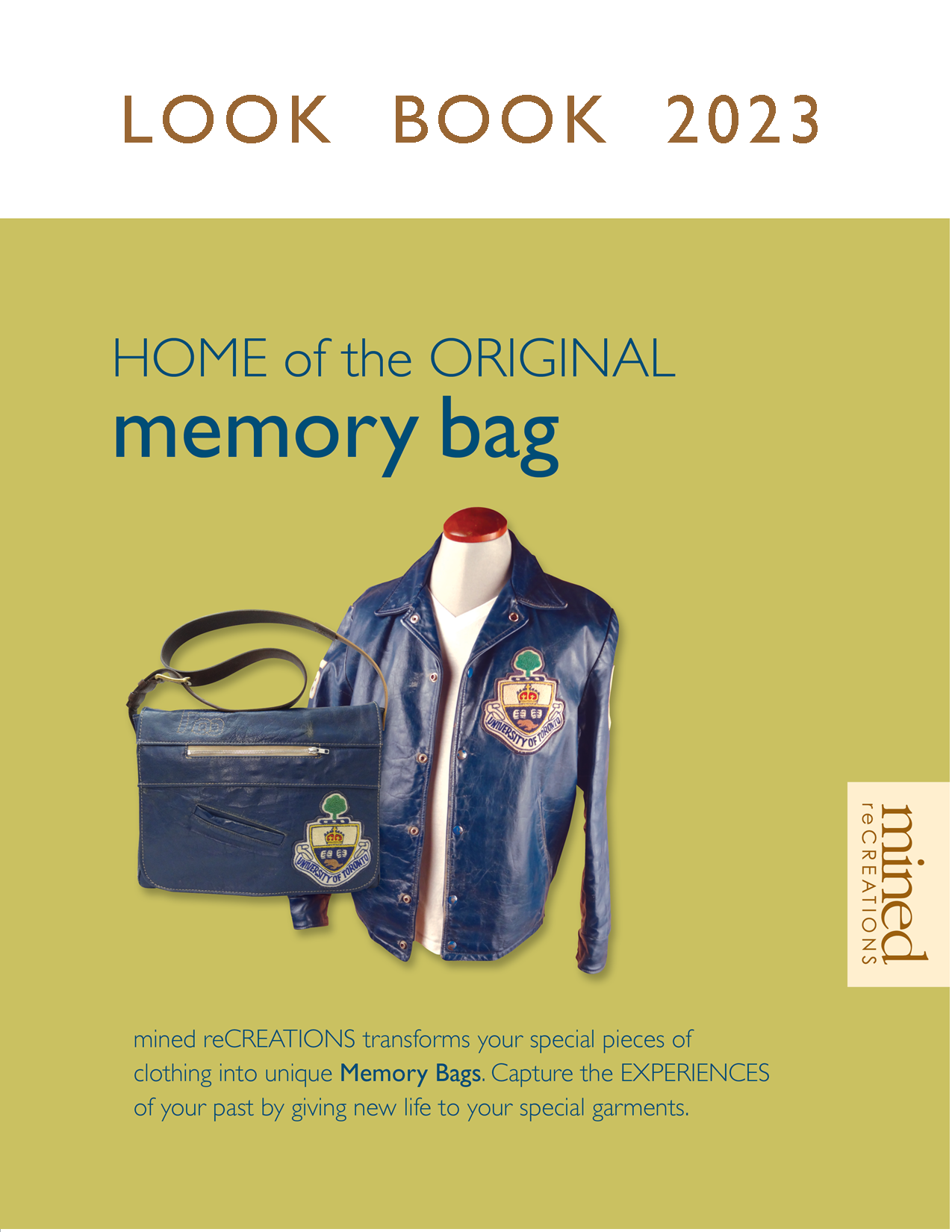 Look Book 2023
Flip through the Look Book to find your style, check out bag dimensions and more.
Styles
Look Book 2021
Flip through the Look Book to find your style, check out bag dimensions and more.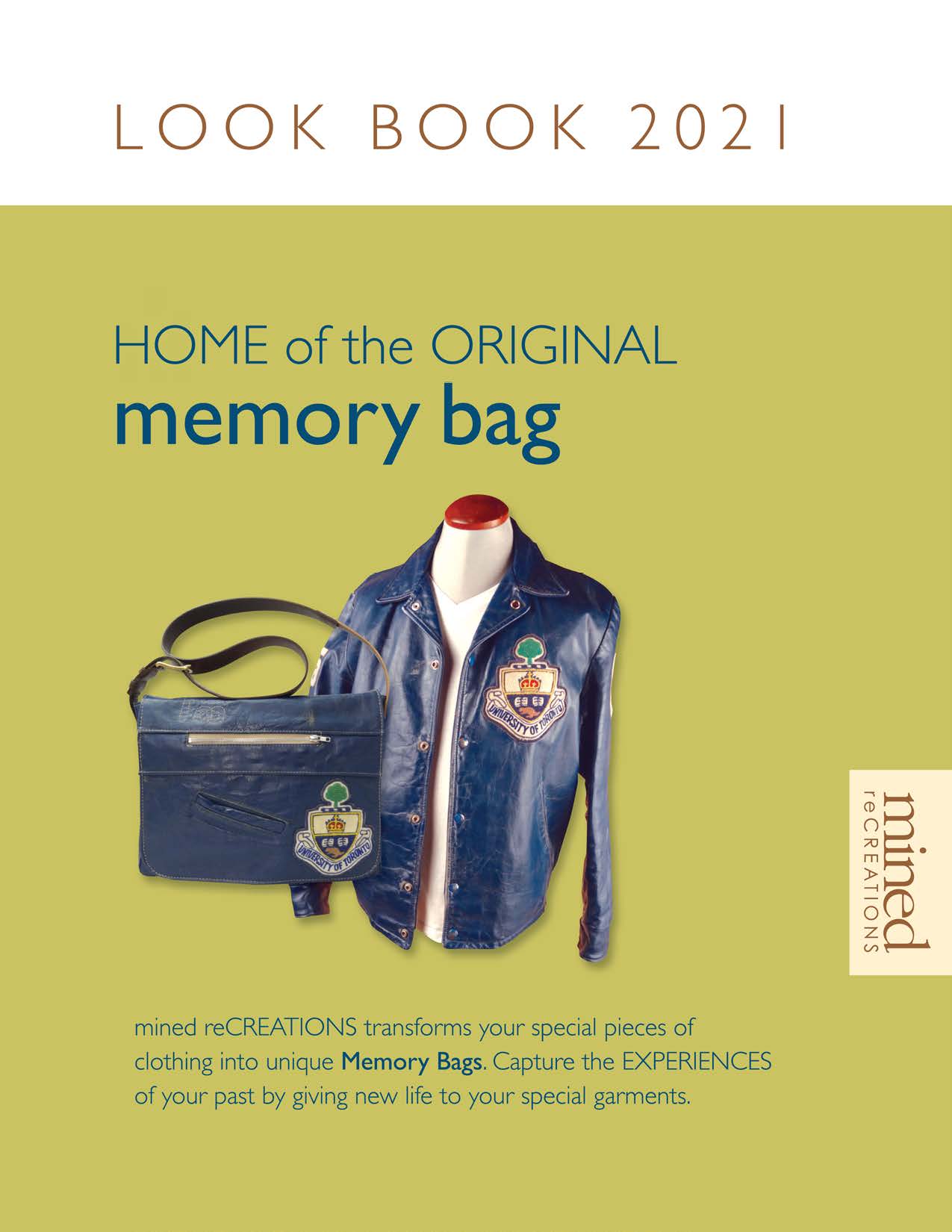 Book an Appointment to see what is in studio using the form below.
Step 1
Flip through the Look Book and find your style of bag(s) you'd like to have made.
Step 2
Complete the form below, telling us the style of bag, colours of interest and any other details important to us getting your custom piece right.
Step 3
Submitting the form initiates an etransfer request.
We'll send you the details for payment.
Step 4
We contact you according to your appointment preferences to choose garments from our general collection to be upcycled into your custom piece.
How it works
Our process. It takes time. Totally worth it.
Decide on a mined reCREATIONS style(s).
Complete the form to the right.
When we receive your order, payment, and have completed clothing choices during a online meeting, we will add you to the customer queue where you may watch us progress through the making of bags for various families all over the country.
When we are ready to begin your bag(s) we will reach out to you. We will consult with you as much as you have requested and always keep you in the loop of our creation process through photographs.
When your piece(s) are complete we will notify you. At this time, we will contact you to pick up your piece(s) or to arrange shipment. mined always uses Fedex. All shipment expenses are paid by the client. Payment is due before shipping.
At any given time, our customer family queue has upwards of 75 bags. When we add you and your family please know you are just as special to us as all the families who booked bags before you. When we come to making your piece(s), we will give your custom creations our utmost attention.
It will take mined between three weeks and one year to complete your project.
Payment
Once the client information form is received by mined, we will send you an email confirming your order and the total costs including taxes. Once approved we will send you a request for payment via e transfer. If you prefer a different method of payment, please specify in the message you send.
Custom Bag Queue