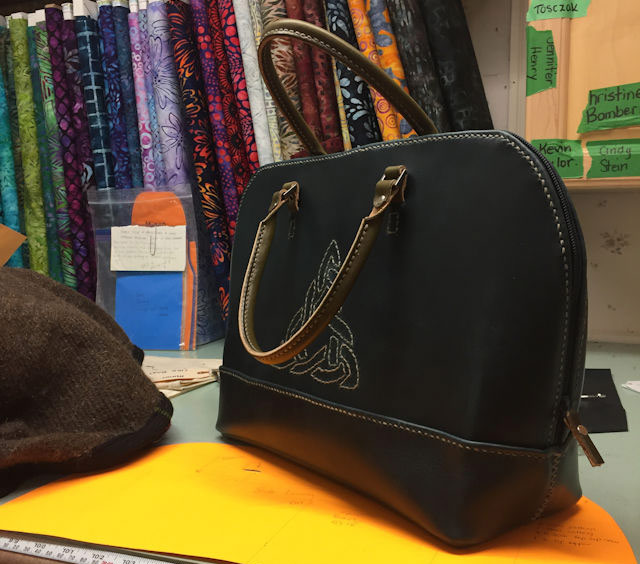 Welcome the newest style to the mined reCREATIONS catalogue – The Anita. Designed for a client who is always a lady while bringing a little bit country and a little bit rock and roll. This is a hand stitched bag and takes over 40 hours to construct.
I based the shape on a clam shell handbag, with hand tooled and stitched handles including an optional shoulder strap. Lined with denim or materials of your choice it provides pockets and storage for your personal items & technology.
Each piece is created by working closely with the client to choose the right hide, thread, and details. Memory items can be integrated as outside details or lining of the piece.
Price is available upon request.
minedreCREATIONS Rachael My name is Rachael Cameron. I am nineteen years old and I am from Niisaachewan First Nation...
read more
© Copyright J.E.J. Enterprises Inc. — All Rights Reserved.