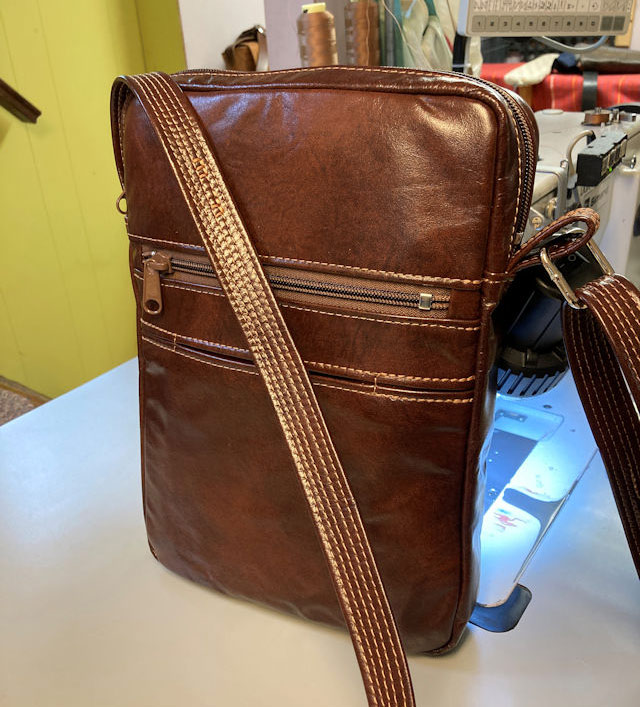 A client, who has over time become more like a brother, works in film. When I met Avi of Federgreen Entertainment, he was producing films. But last year he jumped in and here is his directorial debut, Red Balloon. It is a beautiful short exploring the relationship between an ill child and a loving protective father.
The bag with the red balloon and Let It Fly represents a tradition we have with Avi. When he produces or directs a film, we make him a celebratory bag.
Of course, with this film, Avi has a cause. He plans to raise money by presenting himself at film festivals and film screenings as a classic balloon man. The bag we made for these occasions is influenced by the personal style of the great change maker, Malcolm X.
Avi shared that each time he shows the film and host his balloon cart, he will raise money to support Marnie's Studio – Sick Kid's Hospital. So, what better way to honour his generous heart than to make him the gift of this apron to be worn when selling the red balloons.
We are proud to know you and be associated with you Avi Federgreen. Keep working to make the world a better place one film at a time.
minedreCREATIONS Rachael My name is Rachael Cameron. I am nineteen years old and I am from Niisaachewan First Nation...
read more
© Copyright J.E.J. Enterprises Inc. — All Rights Reserved.